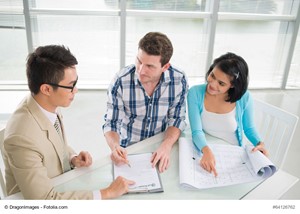 Although you might have a home selling timeline in place, there may be instances where changes to your plan are required. These include:
1. You are listing your home in a buyer's market.
If you add your house to a buyer's market, you likely will face lots of competition from rival home sellers. As such, it may be difficult to enjoy a fast, profitable home selling experience if you fail to promote your residence accordingly.
To succeed in a buyer's market, you'll need to be patient. But if you can find ways to differentiate your house from the competition, you could maximize your home sale earnings.
Oftentimes, it helps to revamp a house's curb appeal. By mowing the front lawn and performing various home exterior improvements, you can help your house make a positive first impression on potential buyers.
You also should spend some time removing clutter from inside your house. That way, you can make it easy for buyers to envision what life may be like if they purchase your home.
2. You are struggling to stir up interest in your house.
After you add your house to the real estate market, it may be several weeks or months before a buyer submits an offer to purchase your residence. And if you're committed to optimizing the value of your house, it is important to wait for the right offer before you finalize your house sale.
If your home initially fails to stir up interest among buyers, there is no need to worry. In fact, there are many things that you can do to ensure your house hits the mark with buyers.
Generally, it is a good idea to establish an aggressive initial home asking price. This price should account for your house's condition, age and the current state of the real estate market.
It typically is beneficial to consider the homebuyer's perspective as well. Because if you understand why a buyer may be interested in your house, you could discover ways to help you house stand out in a competitive real estate market.
3. You have yet to hire a real estate agent.
Finding a real estate agent who can help you sell your house is key. Yet if you fail to employ an expert real estate agent right away, it may be difficult to enjoy a quick, seamless home selling experience.
Real estate agents are available in cities and towns nationwide, and these housing market professionals are happy to assist you in any way possible. If you need a real estate agent who can help you list your house and promote it to dozens of potential buyers, you should have no trouble finding an agent who matches or surpasses your expectations. Or, if you want to find a real estate agent who can offer tips throughout the home selling journey, you can choose from many potential candidates in your area.
Remember, be flexible as you proceed along the home selling journey, and you can increase the likelihood of achieving the best-possible results.